Item Description
var itemNumber = window.ebayItemID ? window.ebayItemID : -1; function passpara(){return '&id=296569&itembgcolor=0xEDF3E5&bordercolor=0x000006&storewindowbgcolor=0xFFF001&toptextcolor=0xffffff&bottomtextcolor=0xffffff&stripcolor=0x275FAC&auctionclosemessagecolor=0x275FAC&emptyboxmessagecolor=0x275FAC&buttovercolor=0x275FAC&buttoutcolor=0x275FAC&searchtitlecolor=0xffffff&searchbuttbgcolor=0xffffff&searchbutttextcolor=0x275FAC&searchbuttbordercolor=0xEDF3E5&itemhighlightcolor=0xED1D24&navbuttonactivecolor=0xED1D24&navbuttonoutlinecolor=0xFFF001&navbuttoninactivebgcolor=0xED1D24&siteid=0&cat=32726&item=' + itemNumber + '&baseurl='+escape((function(){var d = '';try{d=location.protocol+'//cgi.'+location.href.split('&domain=')[1].split('&')[0]+'/ws/'} catch(e){d=location.href.substring(0,location.href.lastIndexOf('/')+1)} return d })());}


thecomicbookdepot Store
function passparaSC(){return '&baseurl='+ escape((function(){var d = '';try{d=location.protocol+'//cgi.'+location.href.split('&domain=')[1].split('&')[0]+'/ws/'} catch(e){d=location.href.substring(0,location.href.lastIndexOf('/')+1)} return d })()) + '&sitebaseurl=http://www.auctiva.com&tagNum=2';}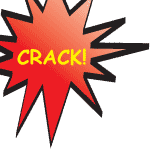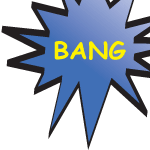 Avengers #12 9.2 NM- PGX not cgc Jack Kirby Stan Lee
a.imagelink {color:#275FAC;} a:hover.imagelink {color:#275FAC;} a:visited.imagelink {color:#000000;} a.imagelink img.auctionimage { border: 2px solid #275FAC; } a:visited.imagelink img.auctionimage { border: 2px solid #000000; }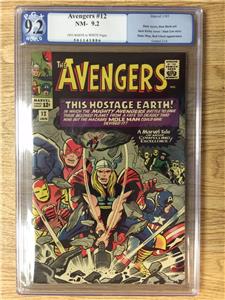 Avengers #12 NM- 9.2
Off-White to White Pages
 
IF YOU HAVE ANY QUESTIONS ON THIS AUCTION OR ANY OTHER AUCTION PLEASE EMAIL ME BEFORE YOU BID.
PLEASE WAIT FOR AN INVOICE BEFORE PAYING AND FILL OUT ALL YOUR INFORMATION.
IF YOU WIN MULTIPLE AUCTIONS PLEASE ONLY PAY ONCE.
Shipping Details:
DOMESTIC ORDERS
$15.00 Priority Mail
INTERNATIONAL ORDERS
Canada $35.00 Priority Mail
Everywhere else $55.00 Priority Mail
We use United States Postal Service mail which usually takes 3-7  business days  only within the US. Please email us for shipping cost if you live outside the US.
Payment Options:
Only Payments accepted are:
PayPal
 PLEASE NO PERSONAL CHECKS.
IF YOU SEND ONE IT WILL BE RETURNED.
ATTENTION INTERNATIONAL BIDDERS - Shipping costs will be higher and your only method of payment is PayPal.  Payments must be received within 10 days of the auction close date. 
Insurance: We will not be responsible for items lost or stolen from the US Postal Service.  Additional cost $1.65 per every $50  (optional let us know when you reply to winning bidder email)
**Please DO NOT bid if you can't pay within this time frame**

The Comic Book Depot 2847 Jerusalem Ave Wantagh, N.Y. 11793

Shipping will be listed in the autcion.

Since this is a collectible ebay store all sales are final

Brief history, I own a retail comic book and gaming store in Wantagh, N.Y. since 1993 and still going strong. We specialize in Magic the Gathering and have all your singles avaliable in my retail store. We host almost all Magic the Gathering tournaments from FNM, Drafts, EDH, Vintage, Pre-releases, Launch Party's and GPT's. We are also one a few Wizards of the Coast internet dealers. Call the store for more details. We also carry Yu-Gi-Oh and have yu-gi-oh tournaments every Wednesday, Friday and sometines on Sunday. Heroclix every Thursday at 5:30pm. Plus we are one of eBay's largest Raw Deal Dealers. New Comics comes in every Wednesday. I hope you found something you were looking for. If not just email us we still may have it. Hey, as they say...it never hurts to ask. On this page you will find our most current auctions, feedback that we have received and shipping and payment information. We often have up for auction: Magic: The Gathering, WWE Raw Deal, Comics, plus more collectibles!!
Any questions please email us through eBay.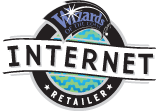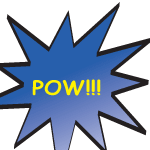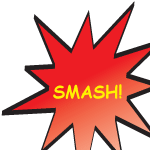 Every buyer gets a MyStoreRewards invitation for cash back