Item Description
var itemNumber = window.ebayItemID ? window.ebayItemID : -1; function passpara(){return '&id=895862&itembgcolor=0xffffff&bordercolor=0x000006&storewindowbgcolor=0x0000ff&toptextcolor=Oxffffff&bottomtextcolor=Oxffffff&stripcolor=0xef0303&auctionclosemessagecolor=0xef0303&emptyboxmessagecolor=0xef0303&buttovercolor=0xef0303&buttoutcolor=0xef0303&searchtitlecolor=Oxffffff&searchbuttbgcolor=Oxffffff&searchbutttextcolor=0xef0303&searchbuttbordercolor=0xffffff&itemhighlightcolor=0xffffff&navbuttonactivecolor=0xffffff&navbuttonoutlinecolor=0x0000ff&navbuttoninactivebgcolor=0xffffff&siteid=0&cat=68&item=' + itemNumber + '&baseurl='+escape((function(){var d = '';try{d=location.protocol+'//cgi.'+location.href.split('&domain=')[1].split('&')[0]+'/ws/'} catch(e){d=location.href.substring(0,location.href.lastIndexOf('/')+1)} return d })());}


nikatnight81 Store
function passparaSC(){return '&baseurl='+ escape((function(){var d = '';try{d=location.protocol+'//cgi.'+location.href.split('&domain=')[1].split('&')[0]+'/ws/'} catch(e){d=location.href.substring(0,location.href.lastIndexOf('/')+1)} return d })()) + '&sitebaseurl=http://www.auctiva.com&tagNum=1';}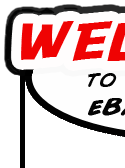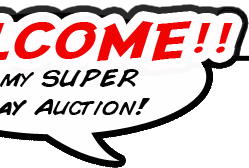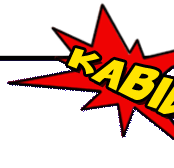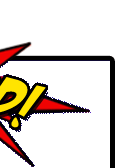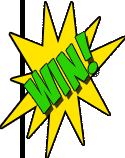 Superman #23 CGC 8.5 White Pages Classic World War II Nazi Cover - 3rd Highest a.imagelink {color:#0000ff;} a:hover.imagelink {color:#0000ff;} a:visited.imagelink {color:#eee6d6;} a.imagelink img.auctionimage { border: 2px solid #0000ff; } a:visited.imagelink img.auctionimage { border: 2px solid #eee6d6; }




Be sure to follow us here on eBay to keep up with our newest listings and sales!
Superman #23 CGC 8.5 with White Pages from DC Comics Bronze Age
 This is a tough wartime Superman that features a classic Nazi cover. On top of that this 72 year old book has amazing white pages. This is the 3rd highest graded copy with 2 9.2's and 1 9.0 ahead of it.
Please see scans and pics for the actual book that you will be receiving

 Buy from a trusted seller. We have been an eBay seller for almost 10 years now. Please checkout our feedback. 
All Comics Come Freshly Bagged and Boarded
Combined shipping available for multiple wins!
Thank you for looking and please check out my other Key Auctions and Listings
WE BUY AND TRADE: If you have any interest in selling or trading any comics or comic art, send us a message here on eBay or at our website: www.nikelspot.com
Shipping: Free! USPS 1-Day Priority Express Mail. Double-Boxed, packed very securely.
Nikelspot Raw Comic Shipping:  $4.50 Flat Rate Shipping (1st Class 2-5 Day or 2-3 Day Priority) on Single Raw Comics and Small Lots. Buy 1 or 25 Comics and pay only $4.50! We package very securely. Checkout our feedback!
 Internationally: Please Write for a quote. Please note that we do not lie about item value on custom's forms.
Combined Shipping Available 
We will do our best to ship within 1 Day of receiving payment
Satisfaction Guaranteed! Check out my feedback.
Returns: No-Hassle, question-free returns on all graded and raw comics if the return is initiated by the buyer within 3 days of receiving the comic. Third party graded comics must show no evidence of having been tampered with and raw comics must be returned in the same exact condition as they were shipped.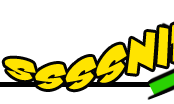 Every buyer gets a MyStoreRewards invitation for cash back