« Back to Main Page
Journey into Mystery #83 1st Appearance of Thor (Aug 1962, Marvel) CGC Grade 2.5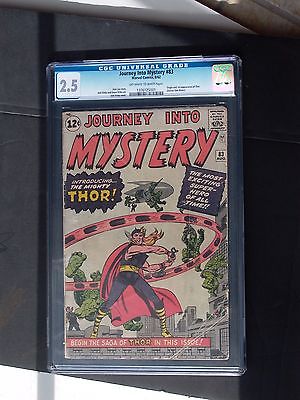 [CLICK ON IMAGE TO ENLARGE]
Auction End date
14 Mar 2016
Seller Location
Farmington, Connecticut
---
Item Description
Bid on the opportunity to own one of the greatest silver age comic book's at a price that's affordable. The origin and 1st appearance of Thor.
The condition is a 2.5 rating by CGC, which makes it financially attainable to own. This book will surely hold or increase in value.
Free shipping in U.S. only.